Low Prices AND

Fast Free

Shipping Since 1997!

Need Expert Help?  Call 1-855-55-37378 (EPEST)
Monday - Friday  8:30am - 4:30pm Central Time
Essentria IC3 Insecticide Concentrate - Case of 4 Gallons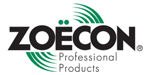 Only Sold By The Case of 4 Gallons
Individual Gallons Not Shippable
Essentria IC3 is NOP (National Organic Program) compliant which makes it the product of choice for operators everywhere who are treating organic facilities of all types. This includes food processing facilities, restaurants, and retail establishments where organic produce is sold. This feature also makes Essentria IC3 the "Gold Standard" product for all Green Pest Management accounts !
Compare to: Orange Guard, Mosquito Barrier, Mother Earth, Alpine

Alternative to: Suspend (Deltamethrin), Demand (Lambda Cyhalothrin), Talstar (Bifenthrin), Tempo (Beta-cyfluthrin), Cy-Kick (Cyfluthrin), Dursban, Diazinon

Essentria IC3 Insecticide Concentrate is an all natural, organic insecticide concentrate blend containing Rosemary oil, Geraniol, Peppermint oil, Oil of Wintergreen and other safe ingredients that kills crawling and flying insects on contact and creates a barrier that repels others. FIFRA 25(b) exempt, Essentria IC3 is a much improved version of the IC2 formula that contains a fresh scent and Octopamine Blocker Technology. It provides a quick control with residual protection and is a multipurpose product for use indoors, outdoors, fogging, turf, ornamental, on animal and for mosquito misting applications.

Sensitive Accounts: Because IC3 is based on botanical actives and is a 25(b) minimum risk insecticide, it does not require a re-entry period, making it perfect for treating accounts with a lot of human activity such as schools, day care facilities and commercial establishments. IC3 can also be used in many areas where efficacy cannot be compromised, while treatments must be made in the most chemically sensitive way possible. Zoos, animal clinics, educational facilities, government buildings, healthcare facilities and interior treatments of residential accounts are a few examples of such sites. Food processing facilities also directly benefit because Essentria IC3 applications may be made while the plant is in operation.

Organic Programs: Essentria IC3 is NOP (National Organic Program) compliant which makes it the product of choice for operators everywhere who are treating organic facilities of all types. This includes food processing facilities, restaurants, and retail establishments where organic produce is sold. This feature also makes Essentria IC3 the "Gold Standard" product for all Green Pest Management accounts.

No Aquatic Setback Requirements: Essentria IC3 has no aquatic toxicity, therefore, applications may be made near or over open water. This allows for the mitigation of spiders around boat docks and marinas. This also allows for thorough mosquito abatement treatments in areas where foliage runs adjacent to and over bodies of water.

Essentria IC3 Insecticide Concentrate Features:
* Quick control with residual protection
* All natural, organic formula with fresh scent
* Multipurpose, for use indoors, outdoors, and on animals
* Use near or over lakes and bodies of water
* Contains natural essential plant oils
* Use as part of an organic garden or crop protection spray

Essentria IC3 Insecticide Concentrate Uses / Applications:
INDOOR USE AREAS: Includes, but is not limited to, apartment buildings, bakeries, beverage plants, bottling facilities, breweries, cafeterias, candy plants, canneries, cereal processing and manufacturing plants, dairy barns, poultry facilities, flour mills, food processing plants, frozen food plants, homes, hospitals, hotels, houses, industrial buildings, kennels, kitchens, laboratories, manufacturing facilities, mausoleums, meat processing and packaging plants, meat and vegetable canneries, motels, nursing homes, office buildings, restaurants, schools, stores, supermarkets, warehouses and similar structures.

OUTDOOR AREAS: Includes, but is not limited to, building foundations, dairy facilities, drive-in restaurants, drive-in theaters, golf courses, parks, playgrounds, poultry houses, recreational areas, schools, urban areas, lawns, landscape areas, trees, turf and zoos.

MODES OF TRANSPORT: Aircraft, buses, trucks, trailers, rail cars and marine vessels

MIXING / APPLICATION:
Indoors, Outdoors, Lawns, Turf and Grass - mix 1 - 8 oz of Essentria IC3 concentrate per gallon of water
Fogging - mix 0.5 - 3 oz per gallon of water
Boat Docks - mix 2 - 8 oz per gallon of water
Trees and Shrubs - mix 1 - 2 oz per gallon of water
Animals, Livestock - mix 1- 8 oz per gallon of water
Refer to label below for specific mixing and use directions

Essentria IC3 Insecticide Concentrate Target Pests:
Ants, Aphids, Armyworms, Bagworms, Beetles, Billbugs, Chinch bugs, Chiggers, Crickets, Cutworms, Earwigs, Fleas, Grasshoppers, Hyperodes weevils (adults), Japanese beetles (adults), Lace bugs, Mealybugs, Mites, Mole crickets, Scale insects, Sod webworms, Tent caterpillars, Ticks, Whiteflies, Bedbugs, Darkling beetles, (lesser meal worms), Flies (Deer, Face, House), Gnats, Lice, Litter beetles, Maggots (fly larvae), Mites, Mosquitoes, Poultry lice, Spiders, Stable lice, Ticks, Wasps

Essentria IC3 Insecticide Concentrate Active Ingredients:
Rosemary Oil...............................................................10.00%
Geraniol....................................................................5.00%
Peppermint Oil..............................................................2.00%

Essentria IC3 Insecticide Concentrate Brochure


Essentria IC3 Insecticide Concentrate EPA Reg. No. None - EPA 25b Exempt
Size: 128 oz, 4 per case
Insecticide Class: Natural, botanical, organic
Category: Insecticide Concentrates
Manufacturer: Envincio LLC
Customers Also Purchased
Pest Products
Zoecon
3621141018
Essentria IC3 Insecticide Concentrate
Pest Products
800145
Essentria G Granular Insecticide
You might also like:
Pest Products
KMANTPROKIT
Shipping the week of October 1st
Pest Products
823246
Mavrik AquaFlow Insecticide