It Pays To Shop With ePestSupply!  
5% Savings At Check-Out PLUS Free Shipping!
Questions? 1-855-55-EPEST (37378) M-F  9am - 5pm CT

Drione Dust 7 lb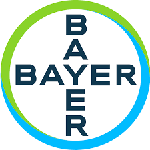 Drione Dust - 7 lb
Drione Dust is a powerful silica-based desiccant dust with synergized natural pyrethrum. This product can be used to control pests in commercial and industrial areas, including within food areas as a crack-and-crevice treatment. It also is effective in controlling bedbugs when applied to the inner frame of upholstered furniture.
Drione Dust - 7 lb Features:
* Good flushing action for identifying problem areas or infestations
* Kills up to 6 months when left undisturbed
* Non-staining and relatively odorless
* Excellent penetration into voids
* For use in residences, institutions, food plants and granaries
* Controls numerous stored-product pests

Drione Dust - 7 lb Uses / Applications:
For use in residences, institutions, food plants, granaries. Drione dust is best applied with a hand duster. Apply to cracks, crevices, wall voids, and underneath appliances. Do not apply in or around ventilation, vents, or HVAC units, or food areas.

Apply Drione Dust with the 1964 White Crusader Duster.

Drione Dust - 7 lb Target Pests:
Ants, bedbugs, bees, box elder bugs, centipedes, cockroaches, confused flour beetles, crickets, dark meal-worms, drugstore beetles, drywood termites, earwigs, firebrats, fleas, grain mites, granary weevils, lice, millipedes pillbugs, red flour beetles, rice weevils, sawtoothed grain beetles, scorpions, silverfish, sowbugs, spiders, ticks, wasps, yellow meal-worms.

Drione Dust - 7 lb Active Ingredient:
Pyrethrins.............1.00%
Piperonyl Butoxide, Technical.......10.00%
Drione Dust - 7 lb EPA Reg. No. 432-992
Drione Dust - 7 lb Size: 7 lb.
Drione Dust - 7 lb Category: Dust
Drione Dust - 7 lb Manufacturer: Bayer Environmental Sciences

Not For Sale in: Alaska

Customers Also Purchased
Pest Products
Bayer Environmental Sciences
AGRODRIONE1
Drione Dust - 1 lb Not For Sale To: Alaska