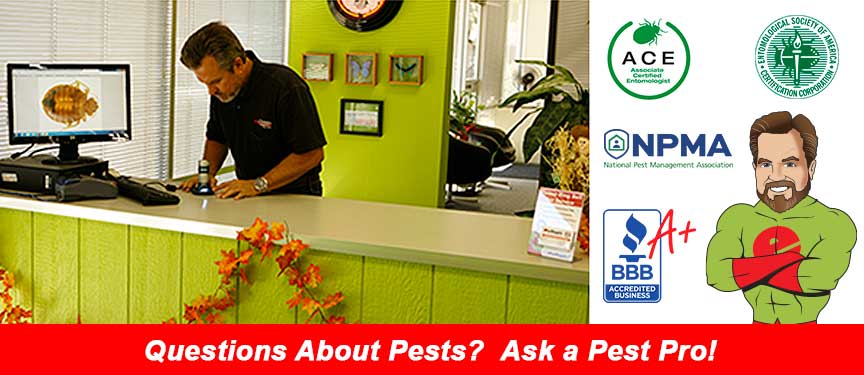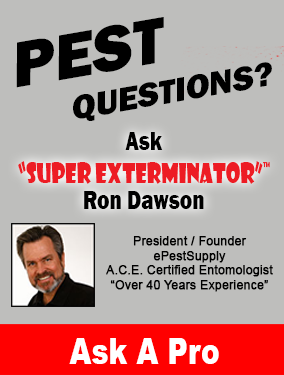 Questions? ePestSupply Has Answers!
We have 4 easy ways to get the most current and correct pest control information you are looking for.  Most questions are answered within 24 hours except on Saturdays.
Pest Control Questions:
Visit our 

Pest Control Information Library




Visit our

 

Frequently Asked Questions (FAQ's)



Email us at

customercare@epestsupply.com

Call us at 1-855-553-7378 Monday - Friday 8:30am - 5:30pm Central Time
Ordering and Shipping Questions:
Visit our 

Ordering Information Page

Email us at customercare@epestsupply.com


Call us at

1-855-553-7378

 Monday - Friday 8:30am - 5:30pm Central Time

Need help identifying an insect or pest?  You can send us a picture (clear and up close) and we can hopefully ID it, or you can send the specimen in a small vial of rubbing alcohol to:
Attn: Ron Dawson
Pest ID Department
13661 Jupiter Rd Ste 301
Dallas, Texas 75238
We will ID your insect and give you specific treatment advice and a control strategy.  Make sure that the insect is in 1 piece and not smashed or damaged. Include your name, telephone number and email address. We will respond ASAP!
Sign Up For The ePest News!
Here's What You'll Receive -
Email:  Customercare@epestsupply.com
Phone:  1-855-553-7378 (EPEST)