Our roots date back to 1983. While many companies have tried to emulate and copy us, even our names, (we're flattered), we remain one of the first Pest Control Supply companies to offer online purchasing of professional pest control products.Today, our name and our website - ePestControl.com, are globally recognized, with customers in over 35 International Countries.
ePestSupply is a division of Dallas Ft. Worth Pest Control, one of North Texas oldest and most respected pest control companies. Our pest control experts are licensed, seasoned professionals and certified entomologists who can help with almost any pest, termite, lawn, weed or wild animal problem.
We're available by calling 1-855-55-EPEST (37378) Monday - Friday from 8:30am - 5:30 pm CT.
Developed for homeowners, building maintenance personnel, state and government agencies, school districts and pest control professionals, ePestSupply is your one stop shop for pest control, lawn and weed related products.
Read what our customers have to say on Trustpilot.
We stock over 1000 products for fast walk-in pickup or easy online ordering. Our state of the art shipping center and distribution facility is located in northeast Dallas, Texas USA and conveniently located off of LBJ Frwy and Jupiter Rd. If you need help or have questions, please feel free to call us, email us or stop by. We are always ready and eager to help!


EPESTSUPPLY ROOTS GO ALL THE WAY BACK TO 1983

ePestSupply Timeline


1983 - Ron Dawson Jr. graduates from college, enters the family pest control business, and begins selling pest control products in it's front office located off of Saturn Rd. in Garland, Texas.
1990 - All facilities moved to Chartwell Rd, off of Shady Trail and Harry Hines Blvd in NW Dallas, Texas.
1996 - ePestSupply begins development of it's internet website, and begins expansion into global sales and marketing.
1997 - ePestSupply officially begins internet and online sales operations.
2000 - All facilities moved to 10875 Plano Rd. Dallas, Texas which is where the corporate headquarters remain today.
2003 - ePestSupply acquires an additional warehouse space located across the street from headquarters.
2004 - Google awards ePestSupply with plaques and recognition of achieving over 1,000,000 visitors to the epestsupply.com website.
October 2008 - PCT Magazine (Pest Control Technology) features ePestSupply in an article on "Do It Yourself" pest supply companies.
June 2011 - ePestSupply moves its logistics and product development to Hillguard Rd. in NE Dallas to expand into ecosafe products. ePestSupply invests heavily in eco safe and green alternative products.
December 2011 - ePestSupply consolidates its operations, expands it's sales and marketing division, and opens a new shipping and fulfillment center located at 13661 Jupiter Rd, near IH 635 and Kingsley Rd. in NE Dallas, Texas.
February 2013 - ePestSupply expands warehouse and office operations again by obtaining additional space located adjacent to its current location. The additional space will enable ePest to expand into pet, lawn and garden markets.
March 2013 - ePestSupply moves retail store and industrial distribution division to Jupiter Rd. location.
September 2013 - ePestSupply  celebrates serving over 20,000,000 visitors to our website, and over 225,000,000 page views.
January 2014 - ePestSupply expands into manufacturing and distribution, and creates the BaitKey, an all metal tool for Rodent Bait Stations, Sentricon and Hex Pro Termite Bait Stations.
November 2016 - ePestSupply further expands it's buying power and negotiates agreements with BWI, Target Professional Products and Winfield Solutions to help lower prices and create a competitive advantage for it's customers.
November 2017 - ePestSupply begins development of it's new flagship website, ePestControl.com. The new epestcontrol.com site will be designed to make ordering on mobile devices such as tablets and cell phones much simpler and easier.
August 2018 - ePestSupply launches new flagship website - ePestControl.com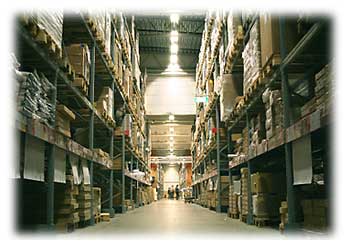 Celebrating our 23rd Year!
Help Hotlines
1-855-55-EPEST (37378)
Monday - Friday
8:30 AM - 4:30 PM CT
Dallas, Texas Area - (214) 341-4106
Fax - 1-866-80-EPEST (37378)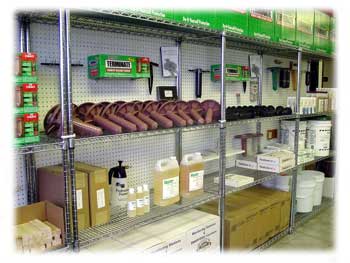 - Corporate Offices -
10875 Plano Rd.
Dallas, Texas 75238
- Retail Store / Shipping Center -
13661 Jupiter Rd. Ste 301A
Dallas, Texas 75238
Over 1000 Products In-Stock
And Ready To Ship!
GUARANTEED LOWEST PRICES - 
ANYWHERE ON THE INTERNET !