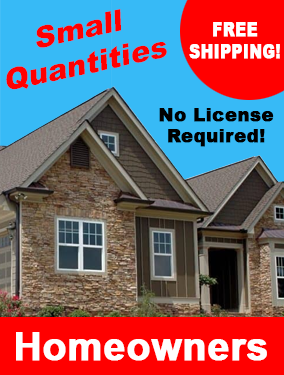 Your Do-It-Yourself Headquarters For The Toughest Pest Control Problems
ePest Supply is your online resource for homeowners and Pro Grade pest control products.
We stock over 1,000 of the most popular pest control products.
Hardware stores and garden centers don't carry professional pest control products.  Professional pest control industry suppliers won't sell to homeowners or anyone without a pest control license. In some States, it's even illegal for homeowners to purchase professional products. 
This forces most people to purchase expense contract services from a pest control company.
At ePestSupply, you can purchase most of the same professional quality pest control products that the pros use.  NO LICENSE REQUIRED!PLUS, you'll get the help you need do the job right.  COMBINE that with easy access to a Certified Entomologist who can help solve the toughest pest problems and you have a complete team of pest pros at your convenience.  Who needs professional services that can cost thousands of dollars a year?  At ePestSupply, our job is to save you money and get the job done right!
No Pest Control License Required
ePestSupply sells general use professional quality pesticides.  We do not sell restricted use pesticides. In most States, general use pesticides are available to be sold for personal and private use.  The exception to this is that if someone performs pest control as a service and charges money for their service, they must possess a business license as well as an applicators license.
If you do not have a pest control license, you can still purchase the same products that are sold to professional pest control companies.  All products for sale on our website are general use and can be purchased for personal use.  Any product that is not for sale your State will have a statement on that products sale page that says "this product not for sale in "any" State.
We know and understand pest control.  For over 40 years, our founders have been involved in the pest control business in the North Texas area and have helped customers just like you all over the World.
So whether you are a homeowner, facilities manager, janitorial company, maintenance firm or just don't have a pest control license, we can help!
To learn more about how to do your own pest control signup for our newsletter, email us at customercare@epestsupply.com or call us toll free at  1-855-55-EPEST (37378).
Sign Up For The ePest News!
Here's What You'll Receive -
Email:  Customercare@epestsupply.com
Phone:  1-855-55-EPEST (37378)