Low Prices AND

Fast Free

Shipping Since 1997!

Need Expert Help?  Call 1-855-55-37378 (EPEST)
Monday - Friday  8:30am - 4:30pm Central Time
Suspend SC Insecticide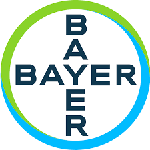 16 oz and 1 Gallon Available
Suspend SC is a premium, high-grade formulation that contains deltamethrin, a third-generation pyrethroid (man-made version of pyrethrum, the natural insecticide produced by chrysanthemums.) It's different from older pyrethroids because it's a single, pure isomer, so it's 100% active and has the maximum power to kill insects. Recommended concentrations are flexible, too. They range from as low as 0.0015% (far lower than for most other insecticides, pyrethroids included) to as high as 0.06%.
Compare to: Suspend SC Insecticide

Suspend SC Insecticide is an advanced-generation pyrethroid that fights more than 50 pests. It works at remarkably low concentrations
and provides fast knockdown with a long residual. Even better, it has a flexible label that allows application on mattresses, box springs,
carpet and upholstery, as well as in food service areas.

Suspend SC Insecticide Features:
* Broad-spectrum control of more than 50 nuisance pests
* 90 - 120 day residual indoors
* Works at low and high concentrations
* Proven bed bug control
* No odor
* No visible residue
* Works on porous surfaces
* Food Service Applications: YES

Suspend SC Insecticide Uses / Applications:
16 oz bottle - makes up to 64 gallons of mix
Mix .25 oz per gallon of water, up to 1.5 oz per gallon of water depending on pest. See label below for specific mixing directions.

For residential, industrial, and institutional control in Aircraft (cargo only) Apartment buildings, Bakeries, Bottling facilities, Breweries, Buses, Cafeterias, Candy plants, Canneries, Dairy product processing plants, Food manufacturing plants, Food processing plants, Food service establishments, Granaries & grain mills, Hospitals, Hotels, Houses, Industrial buildings, Installations, Kitchens, Laboratories, Mausoleums, Meat, poultry & egg processing & packaging plants, Mobile & motor homes, Nursing homes, Offices, Railcars, Restaurants, Schools, Ships & vessels, Trailers, Trucks, Warehouses, Wineries

Suspend SC Insecticide Target Pests:
Ants, carpenter ants, carpet beetles, firebrats, fleas, gnats, midges, centipedes, millipedes, pantry pests, silverfish, ticks(indoor), Bees, bed bugs, boxelder bugs, fleas (out-door), cecid flies, cockroaches, elm leaf beetles, ground beetles, moths, midges, crickets, flies (including such flies as stable, house, cluster and horseflies), hornets, killer bees, lice, mosquitoes, multicolored asian lady beetle, pillbugs, scorpions, sowbugs, spiders, ticks (outdoor), yellow jackets, wasps, Termites (formosan & Eastern subterranean - localized control only)

Suspend SC Insecticide Active Ingredients:
Deltamethrin ..................4.75%
Suspend SC Insecticide Active Ingredients:
Deltamethrin ..................4.75%

Suspend SC Insecticide EPA Reg. No. Reg. No. 432-763
Suspend SC Insecticide Size: 16 oz bottle - 16/case, 1 gallon jug/4 case
Suspend SC Insecticide Class: Pyrethroid
Suspend SC Insecticide Category: Insecticide Concentrates, Microencapsulations
Suspend SC Insecticide Manufacturer: Bayer

Not for sale in: New York, South Carolina