In-Stock Orders Placed By 4:00 PM CT Ship Today!
Questions? 1-855-55-EPEST (37378) M-F  9am - 5pm Central Time

Premise Granules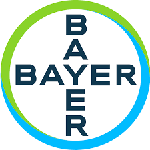 Premise Granules
Revolutionary new Premise Granules gives homeowners added protection and peace of mind against subterranean termite species. This is the only non-repellent termiticide in granule formulation and it can be used as a perimeter application or spot treatment !
Premise Granules is the only non-repellent termiticide in granule formulation. Used as a perimeter application or spot treatment, this product provides a low-cost additional layer of termite protection. It cannot be detected by termites. Instead, they walk or tunnel through treated areas and carry Premise back to their nest mates. Quick and easy, starts killing termites instantly.

Premise Granules Features:
* Can be used before structural treatment
* No mixing or setup time
* No bulky, heavy equipment needed
* Fast easy application

Premise Granules Uses / Applications:
Premise Granules can be applied around building perimeters to provide a quick and easy kill for subterranean termites. Apply during initial visits, annual inspections and renewals: *Spot treatment use rate: 3.0 ounces per linear foot of trench, *Perimeter use rate: 3-10 ft perimeter band application, and *1.8 pounds per 1000 square feet.

Apply to: *Bare soil, landscaped areas, turf grass, and mulch areas, *Areas surrounding structures that are subject to termite attack, and *Non-structural wood-to-soil contact situations.

Quick and easy -- start killing termites instantly. *Can be used before full structural treatment, *No mixing or set-up time, *No water needed to apply, *No bulky, heavy equipment needed, *Premise Granules let you start protecting your customer's property immediately !

Premise Granules Target Pests:
Subterranean termite species of Coptotermes, Heterotermes, Reticulitermes and Zootermopsis

Premise Granules Active Ingredients:
Imdidacloprid.................0.5%

Premise Granules Guide For Consumers

Premise Granules Reference Guide
Premise Granules Active Ingredients:
Imdidacloprid.................0.5%
Premise Granules EPA Reg. No. 432-1385
Premise Granules Size:
3.6 lb container; 6/case
Premise Granules Insecticide Class:
Neonicotinoids
Premise Granules Category:
Granules
Premise Granules Manufacturer:
Bayer