Low Prices, Great Customer Service AND FREE Shipping
PLUS - 60 Day No Hassle Returns!
Need Help? 1-855-55-EPEST (37378) M-F  8:30am - 4:30pm CT

EZ Klean Station Kit with Fastrac Blox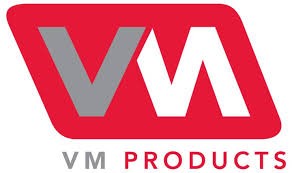 Available in 3 or 6 Station Kit
EZ Clean Station Kit w/Fastrac
No more spending precious time cleaning outdoor stations, just a simple "swoosh" back and forth and the EZ Klean Station is ready for use! It's the best overall value in outdoor rodent station kit !
The EZ Clean Station Kit w/Fastrac is the answer for an economical easy to clean rodent station kit. Tamper resistant with hinged locking lid and heavy duty design.

Most outdoor rodent stations get cluttered with grass clippings, trash, debris, spiders and ants. The EZ Clean makes cleaning easy with a simple 2" round brush. No more spending precious time cleaning outdoor stations, just a simple "swoosh" back and forth and the EZ Clean is ready for use. Accepts solid, pelleted and liquid rodent bait.

EZ Clean Station Kit w/Fastrac Includes:
(3 or 6) EZ Clean Stations w/1 key
(1) Fastrac All Weather Blox 4 lb Pail

It's the best overall value in outdoor rodent station kit!

Save Over $$$$ Over Individual Unit Costs
Category: Rodent Control
Manufacturer: VM Products
You might also like:
Pest Products
GOURLIQUID
Gourmet Greenway Liquid Ant Bait
Pest Products
804940
FASTRAC Pellets
Pest Products
CLORMAXFLY
Maxforce Granular Fly Bait Not for sale in: NY, SC