Low Prices AND

Fast Free

Shipping Since 1997!

Need Expert Help?  Call 1-855-55-37378 (EPEST)
Monday - Friday  8:30am - 4:30pm Central Time
B&G Versa Foamer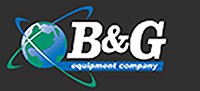 *NEW* B&G Versa Foamer
B&G top quality equipment introduces the Versa Foamer ! Finally a new tool that makes it easy to foam deep pest harborages, at an incredible price, and it works like a charm !
The B&G Versa Foamer is a foam delivery system that can be used to apply water based foam or water based dilutions of insecticides or termiticides to surfaces indoors and outdoors. Intended treatment sites include floor drains, wall voids, and concealed cabinet spaces.

B&G Versa Foamer Features:
* Economical and durable
* Electronic, compressed-air system delivers foam
* 1-gallon tank with pressure gauge
* Quiet compressor motor, 7 ft. application hose
* Completely contained in leak proof carry case
* Treat wall voids and cabinet voids, and under slabs
* Great for termite and ant control applications
* Portable and easy to use - variety of tips available
* Tank can be removed from case for spot treatment
* No adjustments, makes great foam every time
* Easily connects to any 110V outlet
* Optional straight tip Part # 16200018

B&G Versa Foamer Uses / Applications:
Treatment sites include floor drains, wall voids, and concealed cabinet spaces.

The B&G Versa Foamer is a foam delivery system that can be used to apply water based foam or water based dilutions of insecticides or termiticides to surfaces indoors and outdoors. Just add 1-3 oz of foaming agent to your chemical and you are ready to go !

B&G Versa Foamer Target Pests:
Termites, roaches, ants, small flies
B&G Versa Foamer Category: Foamer
B&G Versa Foamer Manufacturer: B&G

Requires insecticide and foaming concentrate -- SOLD SEPARATELY