Low Prices AND

Fast Free

Shipping Since 1997!

Need Expert Help?  Call 1-855-55-37378 (EPEST)
Monday - Friday  8:30am - 4:30pm Central Time
Precor Plus Fogger 3 Pack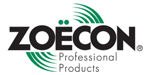 Precor Plus Fogger - (3) 3 oz aerosol cans
Precor Plus Fogger
Precor Plus Fogger immediately kills fleas, while Precor IGR prevents pre-adult fleas from creating new infestations of breeding, biting adults. Precor IGR molecules penetrate down to the hard-to-reach places where pre-adult fleas hide - especially carpet and upholstery fibers, rugs, drapes, pet bedding and floor cracks.
Precor Plus Fogger Features:
* Ideal for large-area treatment (one fogger treats 3,000 cu ft)
* Also well-suited for hard to treat areas like crawl spaces and attics
* Contains Precor IGR to prevent flea infestations for up to seven months, plus Permethrin for quick knockdown
* Heavier-than-air molecules penetrate deep into the base of carpets and upholstery where pr-adult fleas live

Precor Plus Fogger Uses/Applications:
Application Sites: Large indoor treatment areas, hard to treat areas like crawl spaces and attics, allow fog to enter small spaces from other rooms.

Before You Fog:
Vacuum thoroughly before fogging. To ensure unobstructed flow of fogger mist, open inside doors and cabinets. Remove or cober exposed food, dishes, utensils, food preparation equipment, and surfaces. Remove pets and birds and remove or cover (and turn off) aquariums. Close outside doors and windows. Remove all motor vehicles before fogging garage.

To Start Fogging:
Shake well before using. Elevate fogger by placing on stand or table covered by newspaper in center of room to be fogged. Spread newspapers on the floor for several feet around area of release. Before activating, tilt can away from face (container sprays straight up). Press down firmly on edge of actuator tab until it locks into place. For best results, spot treat with Zoecon premise products under beds, furniture, or obstucted areas where fogger mist may not penetrate. After activating fogger, vacate the treated house, individual apartment unit, or other structure immediately. Use enclosed Door Hang Tag to mark the time when re-entry is permitted (at least 2 hours after the start time). Fill out and place hang tag on the door to the treated are to alert family and others with access to the treated area not ot enter for 2 hours.

Airing Out:
Do not re-enter for 2 hours. Air out room before entering. Kepp treated area closed for at least 2 hours, then open all doors and windows and allow treated area to air for two hours before returning.

Precor Plus Fogger Target Pests:
Fleas and their hatching eggs.

Precor Plus Fogger Active Ingredients:
(S)-Methoprene (CAS #65733-16-6).............0.09%
Permethrin (CAS #52645-53-1).................0.58%

Ground Shipping Only


Precor Plus Fogger Active Ingredients:
(S)-Methoprene (CAS #65733-16-6).............0.09%
Permethrin (CAS #52645-53-1).................0.58%

Precor Plus Fogger EPA Reg. No. 2724-454

Precor Plus Fogger Size: 3 oz aerosol can
Precor Plus Fogger Class: Juvenile Hormone Mimic, Pyrethroid
Precor Plus Fogger Category: Insecticide, Fogger, Fleas
Precor Plus Fogger Manufacturer: Zoecon